Takze na Quore som narazila na zaujimavu debatku :)A rozhodla som sa ze si trochu pomasirujem ego hihi
< pre neaglicky hovoriacich - daj sem nejaku blond osobnost s trojcifernym IQ<
vyberam par z Quor-y , aj svoj tip
Karen Nyberg
.  Karen is an astronaut.  She has a doctorate in mechanical engineering.  She flew a Space Shuttle mission (STS-124) and later spent 166 days onboard the International Space Station, conducting experiments, as part of Expeditions
Banned




Príspevky : 553
Money : 57164
Karma : 1
Frakcia : Užívateľka sa nenachádza v žiadnej frakcii



Lisa Randall
.  Randall is currently a Professor of Physics at Harvard University.  She has held professorships at MIT and Princeton.  She studies theoretical particle physics and cosmology.  She has written the libretto for an opera called Hypermusic Prologue.  In 2007 she was selected for
Time
Magazine's
100 Most Influential People
.
She is the author of books such as
Warped Passages: Unraveling the Mysteries of the Universe's Hidden Dimensions, Knocking on Heaven's Door: How Physics and Scientific Thinking Illuminate the Universe and the Modern World
and
Higgs Discovery: The Power of Empty Space.
Banned




Príspevky : 553
Money : 57164
Karma : 1
Frakcia : Užívateľka sa nenachádza v žiadnej frakcii



moja oblubena - neos chefin
Beate Meinl-ReisingerSeit 23. Juni 2018 ist sie Parteivorsitzende der Partei NEOS – Das Neue Österreich und Liberales Forum.
Von 2013 bis 2015 war Meinl-Reisinger Abgeordnete zum österreichischen
Nationalrat
und von 2015 bis 2018 Abgeordnete zum
Wiener Landtag
und Mitglied des
Wiener Gemeinderats
, wobei sie im Wiener Rathaus auch Klubobfrau der NEOS-Landtags- und Gemeinderatsfraktion war. Seit Oktober 2018 ist Beate Meinl-Reisinger erneut Abgeordnete zum Nationalrat.
Banned




Príspevky : 553
Money : 57164
Karma : 1
Frakcia : Užívateľka sa nenachádza v žiadnej frakcii



Governor General Julie Payette
Banned




Príspevky : 553
Money : 57164
Karma : 1
Frakcia : Užívateľka sa nenachádza v žiadnej frakcii



Alice Munro (aj ked pri tychto kandidatkach a drzitelkach nobelovych cien ma boli srdce, uz aj tak je nominovanych velmi male percento female cca 6%, a este to delit na kategorie blond nj
)
Canadian Short Story Writer
Banned




Príspevky : 553
Money : 57164
Karma : 1
Frakcia : Užívateľka sa nenachádza v žiadnej frakcii



a samozrejme Sharon Stone
Spokesperson for the
American Foundation for AIDS Research
since 1995
Cowrote "Come Together Now" after the tsunami disaster; made the song available to download after Hurricane Katrina. The proceeds went to Habitat For Humanity and Angels' Place
Donated $10,000 at the World Economic Forum to help with malaria-related health efforts, and raised $1 million from the rest of the crowd within minutes of her donation
Charities & foundations supported
Sharon Stone
has supported the following charities:
46664Aids LIFEAid Still RequiredAmerican Foundation for AIDS ResearchAmerican Heart AssociationAmerican Stroke AssociationAngels' PlaceBarbara Davis Center for Childhood DiabetesCatalina Island ConservancyCelebrity Fight Night FoundationCinema For PeaceClinton FoundationClothes Off Our BackDalai Lama FoundationElizabeth Glaser Pediatric AIDS FoundationElton John AIDS FoundationGLAADHabitat For HumanityHomeless Not ToothlessLIVESTRONGLupus LAMuhammad Ali Parkinson CenterNational Center for Missing and Exploited ChildrenNew York City Police FoundationNorthBeach CitizensPeres Center for PeacePlanet HopeProject Angel FoodSoles4SoulsSt. Jude Children's Research HospitalUS Doctors for AfricaYouthAIDS Read more about Sharon Stone's charity work and events.
........x.......
Jodie Foster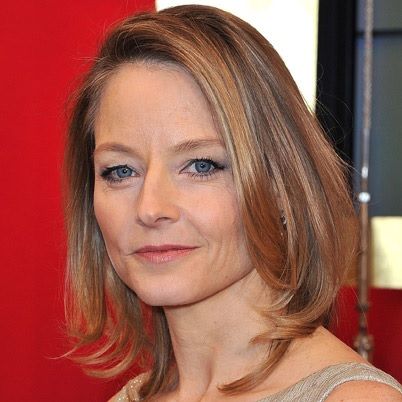 Academy Award-winning actress Jodie Foster has made a major donation to America's only round-the-clock suicide prevention helpline for gay and questioning youth.
The Trevor Project, a Los Angeles-based non-profit organisation, recently launched a major fundraising campaign to fund two call centres that will take crisis calls made to The Trevor Helpline.

The goal of the campaign, which is the largest in the organisation's history, is to raise $1,000,000 (Ł500,000) in multi-year gifts.
It has not been revealed how much Ms Foster donated but it is reported that her gift was sizable.
The call centres will each be named The Randy Stone Call Centre, in memory of Randy Stone, one of the charity's founders and the Academy Award-winning producer of the short film
Trevor,
who passed away unexpectedly earlier this year.
.........x.........
Shakira
At the age of 18, she founded the
Pies Descalzos
(Barefoot) Foundation which currently provides education and nutrition to over six thousand impoverished children in Colombia and is expanding its work to other countries, including newly launched projects in Haiti and South Africa. In October 2011, Shakira was named a member of President Obama's Advisory Commission on Educational Excellence for Hispanics.
In 2006, Shakira founded
ALAS
, a regionally-scoped foundation based in Panama, which has a focus on early childhood and pregnancy.
The singer donated 10,000 pairs of tennis shoes to impoverished children in her hometown of Barranquilla
Shakira has served as a UNICEF Goodwill Ambassador.
In December 2007, Shakira traveled to Bangladesh to visit UNICEF-supported education projects. She also met with women and children affected by Cyclone Sidr.
"I am sorry for what happened to you," she told cyclone survivors. "But things are going to get better again. I admire your resilience and your patience and how much you can still give when you have so little for yourselves."
Banned




Príspevky : 553
Money : 57164
Karma : 1
Frakcia : Užívateľka sa nenachádza v žiadnej frakcii



A k tomu sú všetky krásne
_________________

Android User




Príspevky : 5046
Money : 306665
Karma : 668
Frakcia : Užívateľ sa nenachádza v žiadnej frakcii



---
Povolenie tohoto fóra:
Nemôžete
odpovedať na témy v tomto fóre.